about us
MEET OUR TEAM
Helping our clients to achieve marketing advantage every day
We are a consulting company whose primary business is to provide consulting services associated with grants from EU funds.

We also provide other consulting services for various micro and macro projects, including implementation of public procurement procedures, development of investment studies required for loan realisation, pre-feasilibility studies, feasibility studies and cost-benefit analyses, applications to different tenders as well as business plans for start-ups.

We primarily provide consulting services to private entrepreneurs, but we also provide such services to foreign investors and public sector. Our objective is to provide high-quality consulting services in the field of agriculture, food industry and renewable energy sources.

Our vision is to become the leading regional company in providing services to the SME sector in rural areas and our mission is to achieve competitive advantages for our clients through measurable cooperation results.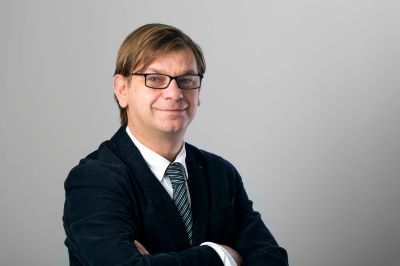 Dalibor Georgievski
As a recipient of scholarship granted by the German government, Dalibor obtained an MBA in the field of business management for agriculture and food sector at FH Weihenstephan. Since 2003 he has provided consulting services to numerous small and medium-sized entrepreneurs in agriculture, food industry and tourism.

He has participated in preparation and implementation of private investments worth several hundred million euros, where total grants awarded amounted to dozens of million euros. He has also provided consulting services for entrepreneurs about selection of strategic development of a company, including business value assessment.

He is a certified HAMAG consultant, a member of the board of UKKRA (Association of Consultants for Rural Development), a member of the Executive Board of HUP EUPRO (Association of Professionals for EU funds at the Croatian Employer's Association), a member of the Croatian Society of Agricultural Economists and DAAD club.

LinkedIN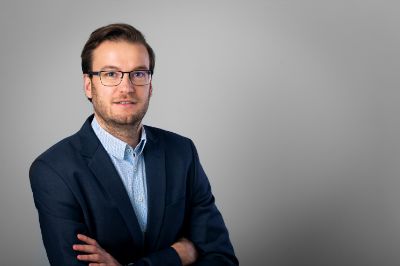 Josip Vrbanek
Josip graduated from the Faculty of Agriculture and obtained an MBA at the Faculty of Agriculture in Zagreb. Since 2011 he has participated in preparation and implementation of investments by private entrepreneurs worth more than 500 million kunas. He has also participated in implementation of more than 100 projects within the EAFRD/IPARD programmes, Wine Envelope and Entrepreneurial Impulse programme.

As a lecturer in Algebra's and many other workshops related to the EU funds, he has acquired great experience in preparation and implementation of professional workshops. He is a member of many associations and working groups, among other, HUMP (Croatian Young Farmers Association), UKKRA (Association of Consultants for Rural Development), HPK, EIP working group for diseases in viticulture. He is also a Croatian representative for wine sector in Copa-Cogeca and a member of the Youth Council of the President of the Republic of Croatia.

He has high level of professional knowledge and experience in the field of wine growing and production as well as in financial advisory services in the field of agriculture.

LinkedIN
Our logo in vector format as well as definition of the company's colours can be found in a PDF file that we have prepared.